ValkBox Slimline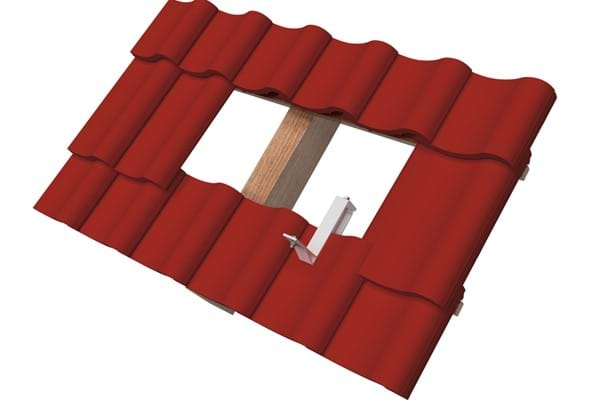 Mounting behind the counter battens
Just two components: box + profile
Adjustable roof hook (range 35-59 mm)
Maximum distance roof hooks 500 mm and overhanging profile past last roof hook 125 mm
Communal features of the
ValkBox Slimline, Smartline and Strongline
Mounting system for pitched roofs with roof tiles

All loose mounting material packed in one box

In white, semi-black and black version

Profiles of 2113 mm for efficient (vertical) transport or every desired length

Portrait mounting.

With landscape mounting, additional items

can be ordered using the ValkKITSplanner

Nine variants for layouts of up to nine panels per row
A sample calculation with the
ValkBox Slimline

On a roof on which one row
with three panels and one row with five panels can be placed, is
just the following is required (portrait mounting, Slimline 
roof hook):
•
1 x ValkBox – Slimline 
3
•
1 x ValkBox – Slimline 
5
•
2 lengths profile of 3140 mm
•
2 lengths profile of 5194 mm
For the ValkBox Strongline and Smartline exactly the same calculation method can be used as for the ValkBox Slimline. However, for the Smartline 14 lengths of construction timber of 730 mm should be added.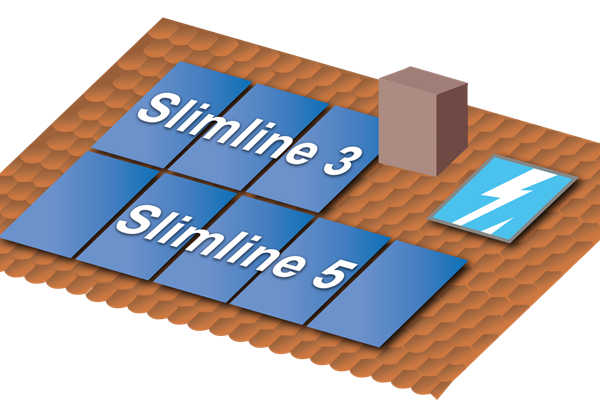 With the free ValkKITSplanner, you can easily and quickly make a calculation for the ValkBox pitched roof systems (roof tiles). You then immediately receive a list of items in your inbox so that you can order the materials from your wholesaler straight away. The planner is available in 8 languages (NL/DE/EN/FR/FI/NO/PL/SE). Like to try it yourself?
Customer talking
'Van der Valk Solar Systems is a great company to work with when you have questions or problems that need solving. Their service orientation is excellent, especially when it involves large projects and non-standard specifications. And they always help you really quickly if you have any questions.'
Rexel Nederland B.V.