ValkPitched - Trapezoidal
ValkPitched - Trapezoidal | Clamp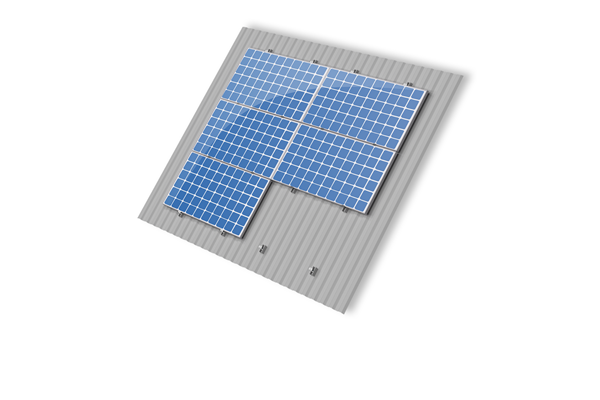 Unique to this system:
Clamp system with universal mid and end panel clamps (H 28-50 mm)
Logistical advantage due to short profile lengths
If desired, long lengths also available
Waterproof mounting system with special screws or rivets
Pre-punched holes in profiles for fast and easy mounting
Also suitable for corrugated steel roofs
The ValkPitched – Trapezoidal Clamp has been specially designed for trapezoidal roofs. It involves a "mini-rail" system which quickly affixes short lengths of profile to the roof covering. This is achieved with special thin sheet screws or blind rivets. 
The profile lengths can be set vertically for landscape or horizontally for portrait mounting. The length depends on the distance between ridges. This system uses adjustable, universal panel clamps and is available in plain aluminium or semi-black versions.
Glass panels
Besides the conventional solar panels with a frame, solar panels without a frame can also be attached using glass clamps.
Free software
With our free to use software, the ValkPVplanner, a complete project calculation with a list of items and a project-specific installation guide can be obtained in several easy steps.
Customer talking
'We use ValkPitched because it's a reliable and sturdy system that can be mounted quickly.'
PakDeZon