ValkPitched - Insert | Plain tile (UK only)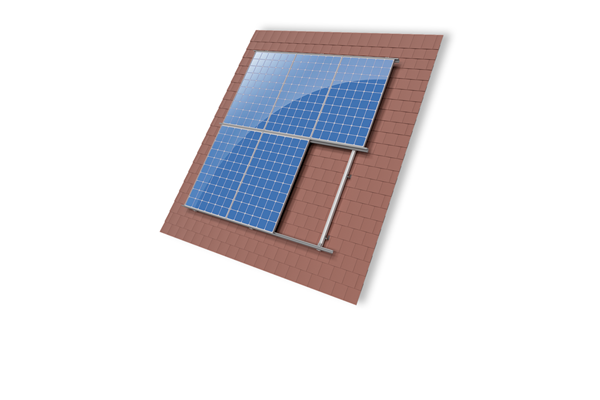 Unique to this PV mounting system:
Plug-in system
Very fast panel mounting
Automatically achieves a perfectly aligned system
Streamlined appearance
Minimum number of profiles required due to optimal alignment
The ValkPitched – Insert can be used for practically every type of roof. With its unique insertion system, solar panels can be installed quickly and snugly, without putting them under tension.
The solar panels are inserted during mounting in special U-profiles that make the use of a panel clamp unnecessary. The system is available in plain, semi-black or full black versions.
We offer various solutions for tiled roofs, depending on the type of tile and roof structure.
We can create a "nailed down" fixation to the roof structure with screws, commonly using our Smartline and Strongline roof hooks.
As an alternative, a hook can be suspended behind the battern, allowing the fixed and adjustable Slimline roof hook to be used.
A plain tile roof hook is used specifically for plain tile roofs (UK).
Free software
Using our free to use software, the ValkPVplanner, a complete project calculation with a list of items and project-specific installation guide can be obtained in easy steps.
Customer talking
'Van der Valk Solar Systems listens to feedback from the installation technicians and, on that basis, is constantly innovating and coming up with smart solutions that speed up the mounting process.'
Nixwell Solar