ValkPitched - Insert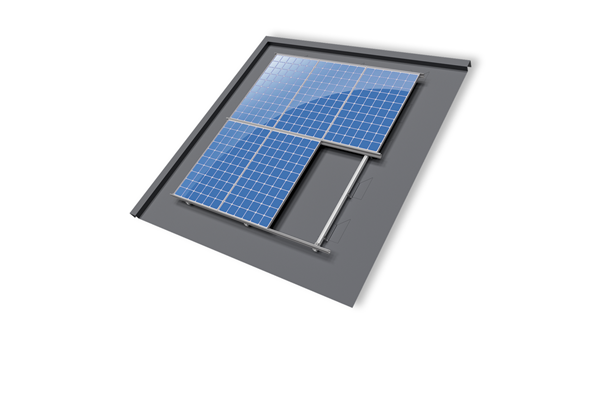 Unique to this system:
Plug-in system
Very fast panel mounting
Automatically achieves a perfectly aligned system
Streamlined appearance
Minimum number of profiles required due to optimal alignment
The ValkPitched – Insert can be used for practically every type of roof. With its unique insertion system, solar panels can be installed quickly and snugly, without putting them under tension.
The solar panels are inserted during mounting in special U-profiles that make the use of a panel clamp unnecessary. The system is available in plain, semi-black or full black versions.
For roofs with a finished surface like bitumen, EPDM or PVC, there are two solutions depending on the presence of insulation.
"Cold roofs" do not have any insulation under the roof covering, and we use special roof hooks for them. These hooks can be screwed to the roof and then sealed with a waterproof finish.
"Warm roofs" have insulation laid directly under the roof covering, so we use special consoles. These consoles are secured to the roof structure with anchors and assembled in a watertight manner if necessary. This allows compensation for variations in the thickness of the insulation.
Glass panels
Besides the conventional solar panels with a frame, solar panels without a frame can also be attached using glass clamps.
Free software
With our free software, the ValkPVplanner, a complete project calculation with list of items and a project-specific installation guide can be obtained in several easy steps.
Customer talking
'Van der Valk Solar Systems is a great company to work with when you have questions or problems that need solving. Their service orientation is excellent, especially when it involves large projects and non-standard specifications. And they always help you really quickly if you have any questions.'
Rexel Nederland B.V.