ValkPitched - Boltline | Fixed roof tile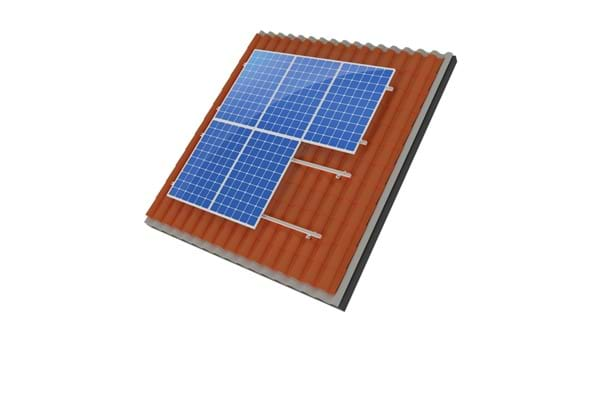 Unique to this PV mounting system:
Clamp system
Universal mid-clamps and endclamps (H28 – 50mm)
Easy to adjust vertically and horizontally due to its innovative L-adapter
Landscape and portrait mounting possible
Universal L-adapter for M10 and M12 hanger bolts/cable ends
The ValkPitched – Boltline can be used on all types of roof. With its innovative and strong clamp connection, a fast and reliable mounting is ensured. All Side++ profiles with their adjustable, universal panel clamps are provided in both natural and semi-black versions. They are extremely strong and long so they can bridge long gaps and can be used directly for mounting extra wide, high-power panels.
Glass panels
Besides the conventional solar panels with a frame, solar panels without a frame can also be attached using glass clamps.
Free software
Using our free to use software, the ValkPVplanner, a complete project calculation with a list of items and project-specific installation guide can be obtained in easy steps.
Customer talking
'The roof hooks for the ValkPitched - Smartline are attached to the wood with a screw system, which means they're more securely fastened. Especially in areas with higher winds and in coastal regions, that's the ideal solution, but for severe storms in general this system can withstand more than a system in which the roof hooks are hooked around the wood.'
Libra Energy