ValkPitched - Clamp | Round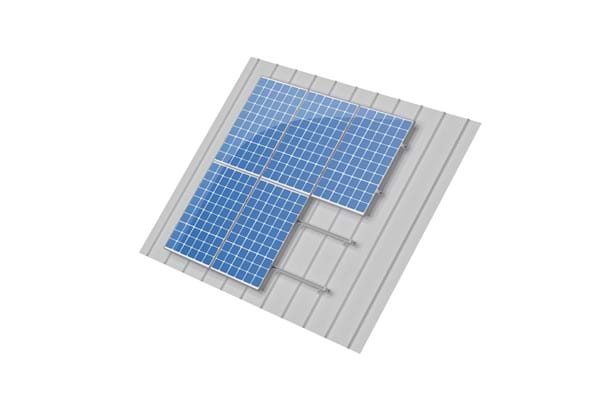 Unique to this system:
System for standing seam roofs | round
Clamp system with universal mid and end panel clamps (H 28-50 mm)
The ValkPitched – Clamp can be used for all types of roofs. Its innovative and strong clamping ensures a quick and reliable fixation.
The Side++ profiles with adjustable, universal panel clamps are available in plain aluminium, semi-black and full black versions. They are especially strong and long enough to bridge large spans and are suitable for directly mounting extra wide, high-power panels.
For seamed joint roofs, 2 types of clamps are available: one for a round seam and one for a flat seam.
The round seam is the "Kalzip" variant, which can be applied in almost every case. Roofs with flat seams come in different versions.
A special universal flat standing seam clamp was developed for them.
Glass panels
Besides the conventional solar panels with a frame, solar panels without a frame can also be attached using glass clamps.
Free software
With our free to use software, the ValkPVplanner, a complete project calculation with a list of items and a project-specific installation guide can be obtained in several easy steps.
Customer talking
'We like Van der Valk Solar Systems because of the quality of their systems. Added to that, we have a great relationship with the Van der Valk employees and they're always trying to find innovative solutions to make their systems even better.'
Mast-ProjectZ Solar Works