We have an improved version of the BirdBlocker!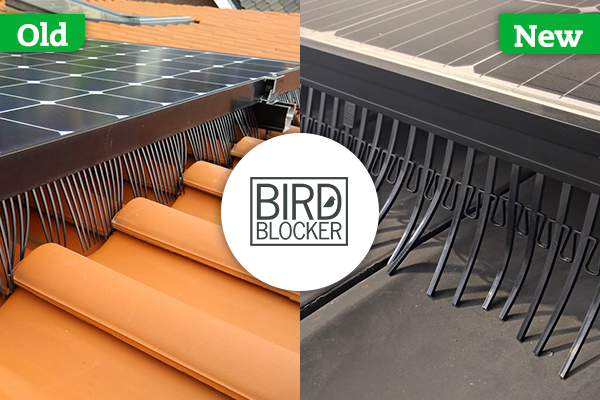 The new improved versions of BirdBlocker, are a perfect match with our ValkPitched mounting systems for PV-panels on pitched roofs.
BirdBlocker
Birds can build nests underneath PV-panels, which results in lower output of PV-panels due to reduced ventilation. Additionally the birds can damage the PV-panels and wiring and cause and noise issues. BirdBlocker is the easy-to-install solution that can help to prevent this.
The new improved versions of BirdBlocker are more robust, thanks to reinforcements between the fingers. This creates a better prevention from strong and clever birds trying to force themselves through. The material of Birdblocker is UV-resistant and does not become brittle during frost periods.
Applying BirdBlocker gives many advantages:
Optimal ventilation is maintained for the best yield
Protects wiring, so lowering fire risk
Sustainable product, made to last as long as your solar panels
Minimal solar panel backsheet damage due to twigs
No nesting debris blocking the raingutter
Tidy looking roof due to less feces from the birds
No drilling or screwing so warranty on the panels remains
10 years product warranty
The new versions match perfectly with the height of the panels from the roof surface for the ValkPitched systems. The 125mm version covers the height gap perfectly for the standard systems, where the 200mm version is suitable for the "cross-rail" ValkPitched system, that is higher above the roof surface.